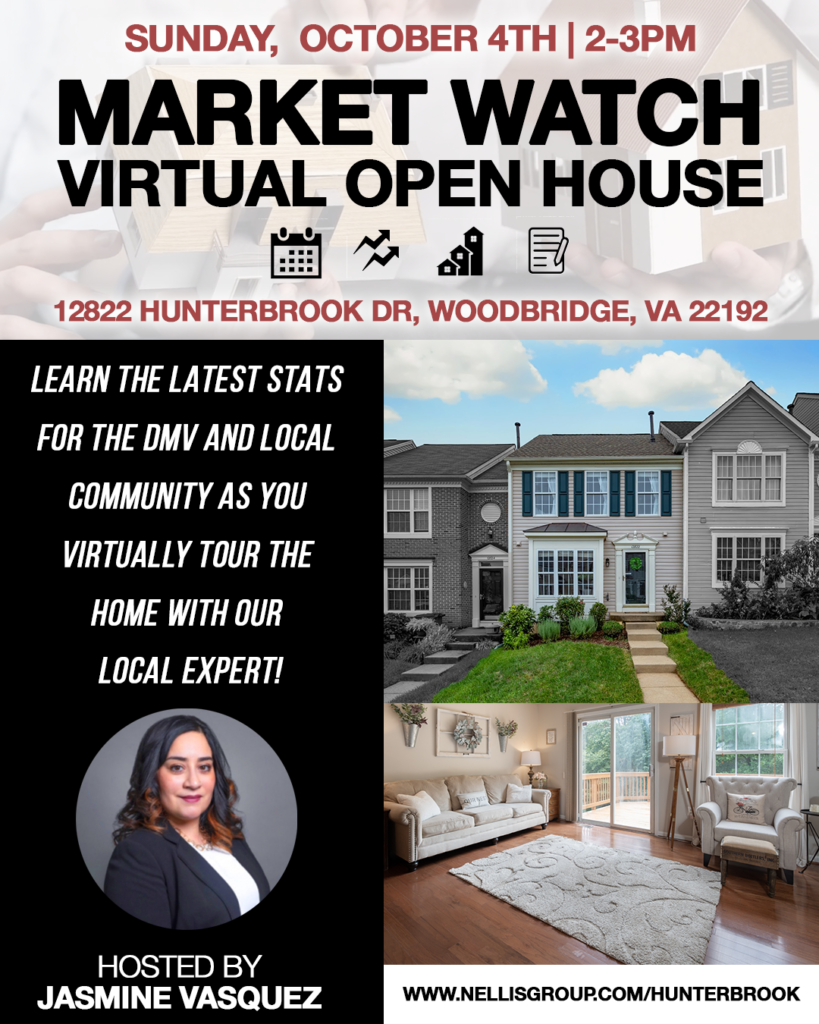 Jasmine Vasquez, of The Nellis Group, is hosting a virtual open house this Sunday and will be providing current market stats for the DMV and the community of Woodbridge!
If you haven't seen our market stats videos before, you will be in for a treat. Real market stats from an area expert all while touring this charming townhome in the popular community of Rolling Brook. 
Contact The Nellis Group TODAY, this charming townhome won't last long!
#TheNellisGroup #NellisGroup #Woodbridge #WoodbridgeVA #WoodbridgeVirginia #NorthernVA #NorthernVirginia #NoVA #PrinceWilliamCounty #NellisGroupServesMetroDC #TheNellisGroupServesMetroDC