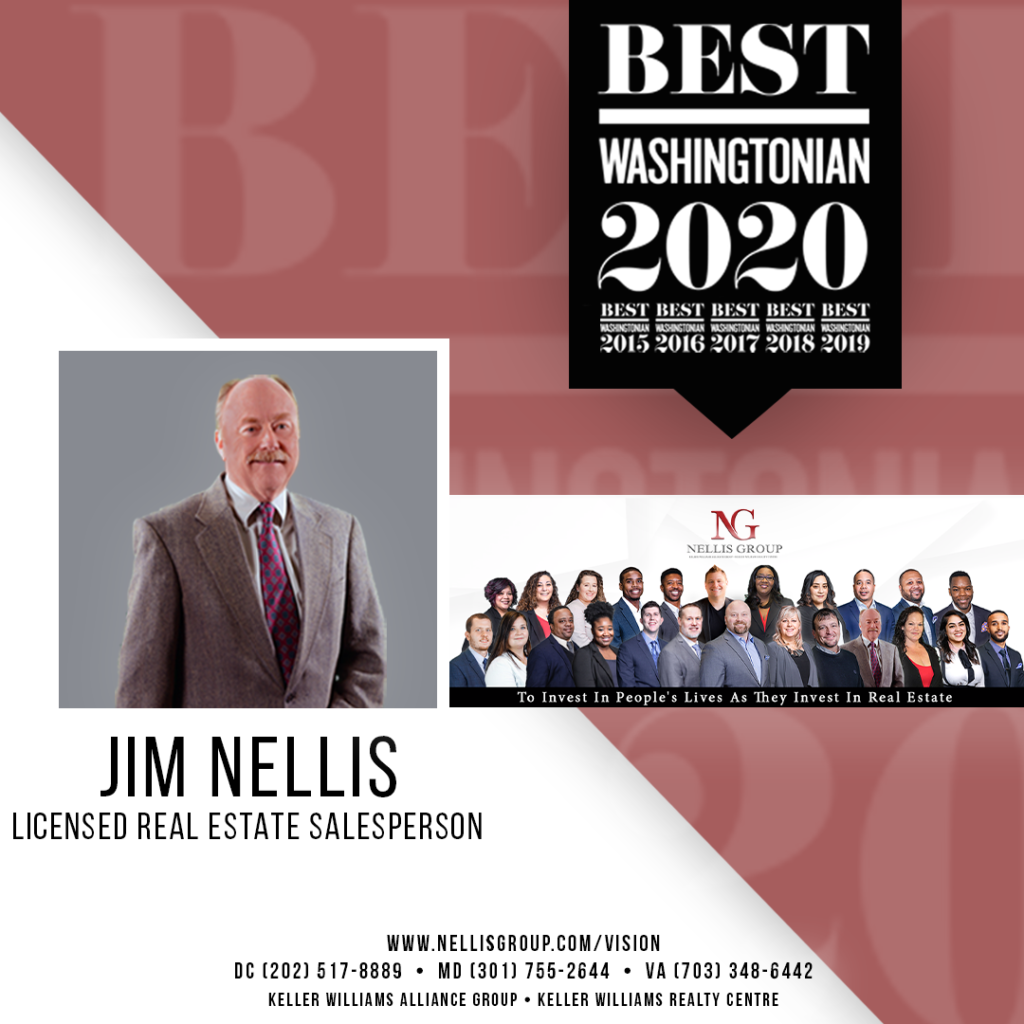 The Nellis Group continues our celebration of being chosen as The Washingtonian's BEST for the 6th year in a row by highlighting each of our expert agents with ONE WORD.

Jim Nellis: Service.

Jim Nellis has been in service to The Nellis Group before the "Nellis" was a group. Jim started his Navy career in 1968 and wed his wife, Vicki Nellis, for whom The Nellis Group is named. Serving as a helicopter pilot, a Squadron Commander, and various other roles for over 20 years shows just how deeply service runs in Jim's veins. With Vicki by his side, Jim also served vital roles at the Pentagon and the State Department during his Navy time. Sadly, Vicki lost her battle with brain cancer in 2010.
Not only has Jim been in service to our country, but he is also in service to The Nellis Group. Jim is a licensed Appraiser, Broker, Property Manager, and Virginia agent. Serving The Nellis Group in these numerous aspects is remarkable. Having the capacity to navigate multiple job functions, serve our clients, and to do it well denotes a genuine call to service.
If that wasn't enough, Jim is a husband, father, and grandfather. When not in service to NG, Jim and wife, Anna, spend their time with family on the lake (when you can get him off the golf course). Pickleball is also one of Jim's favorite activities, along with cruises and traveling. Thank you, Jim, for your service; not only to our country but also to the NG family.
#TheNellisGroup #NellisGroup #NellisGroupServesMetroDC #TheNellisGroupServesMetroDC #WashingtoniansBest #DMVrealestate