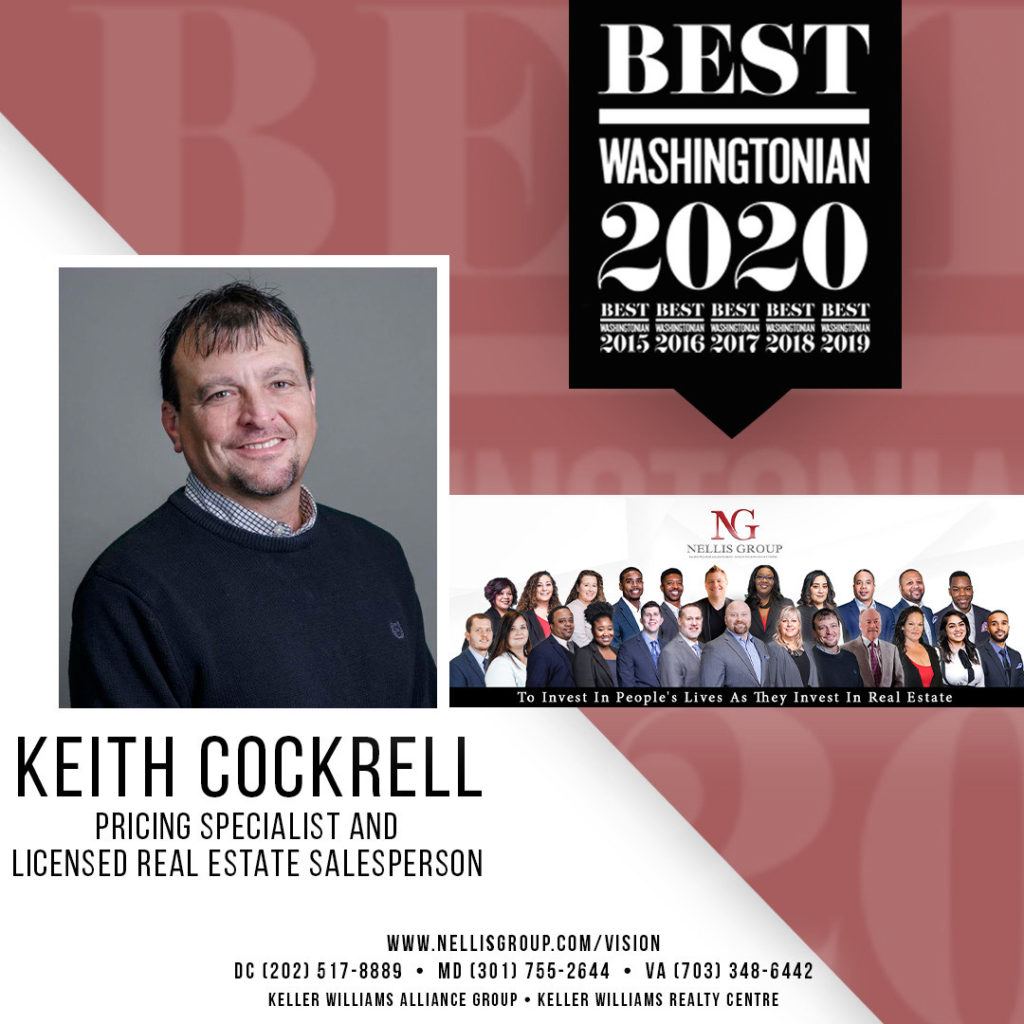 The Nellis Group continues our celebration of being chosen as The Washingtonian's BEST for the 6th year in a row by highlighting each of our expert agents with ONE WORD.
Keith Cockrell: Experienced.
Keith's outstanding career in real estate speaks for itself. Originally a native of North Carolina, Keith has been in real estate for over 17 years in Northern Virginia. With so many years under his belt, Keith has developed a keen eye for construction, renovation, market analysis, and landscaping. As such, he is an excellent resource for buyers and sellers alike. His ability to appraise a property, see its potential, and position it accurately is a magical formula that works for both sides of the real estate process. Keith thinks creatively and problem-solves efficiently, balancing each client's priorities and financial realities with current market conditions.
Admired for his professionalism, passion, and southern charm, Keith has built a dependable network of industry relationships and a loyal client base. His commitment to client satisfaction is second to none.
When Keith is not out and about on real estate-related business, he enjoys golf, gardening, BBQing, golf, fishing, (did we say golf?) and quality time with family. He lives in Burke, Virginia, with his wife, Nicole, of 22 years, and children, Saige and Max.
Thank you, Keith, for everything you do for the NG family and for being so focused and passionate about all that you do.
#TheNellisGroup #NellisGroup #NellisGroupServesMetroDC #TheNellisGroupServesMetroDC #WashingtoniansBest #DMVrealestate