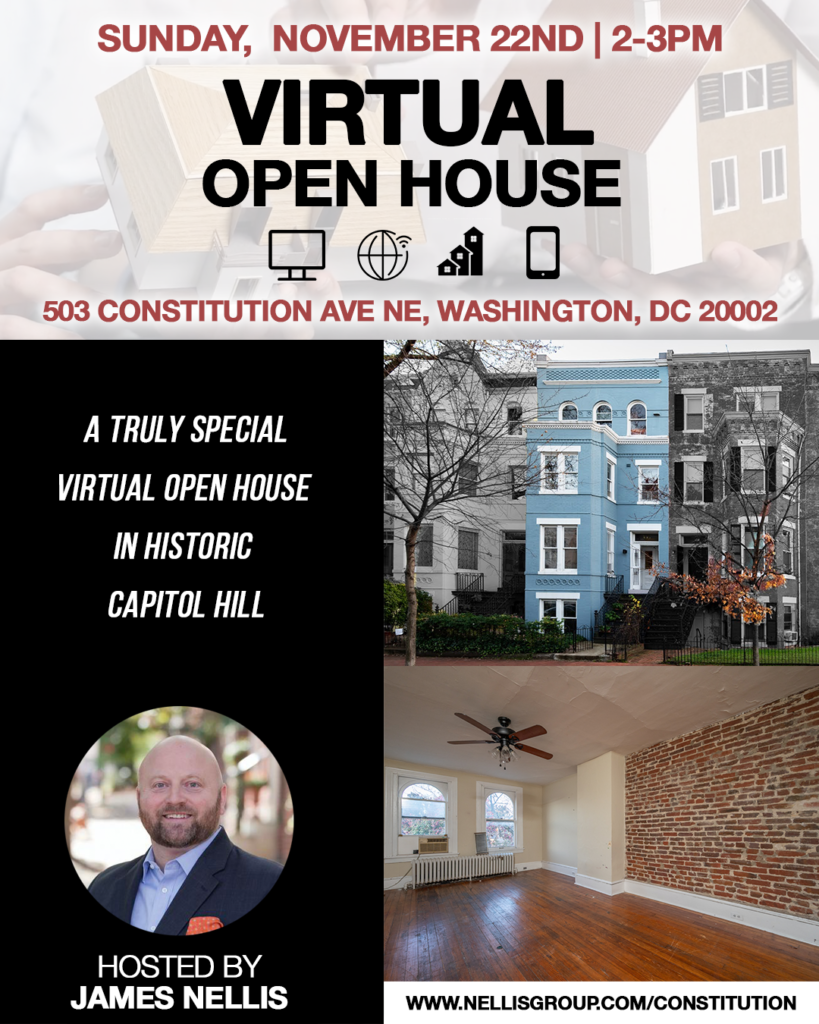 James Nellis, CEO of The Nellis Group, is hosting a virtual open house tour this Sunday from 2-3 pm.
If you haven't seen our virtual open hours tours before, you will be in for a treat. Tour this stunning investment opportunity and learn all about Capitol Hill, a beautifully historic community in DC.
Contact The Nellis Group TODAY!
This incredible investment opportunity won't last long!
#OpenHouse #TheNellisGroup #NellisGroup #DC #WashingtonDC #CapitolHill #SellingDC #TheCapitol ##NellisGroupServesMetroDC #TheNellisGroupServesMetroDC