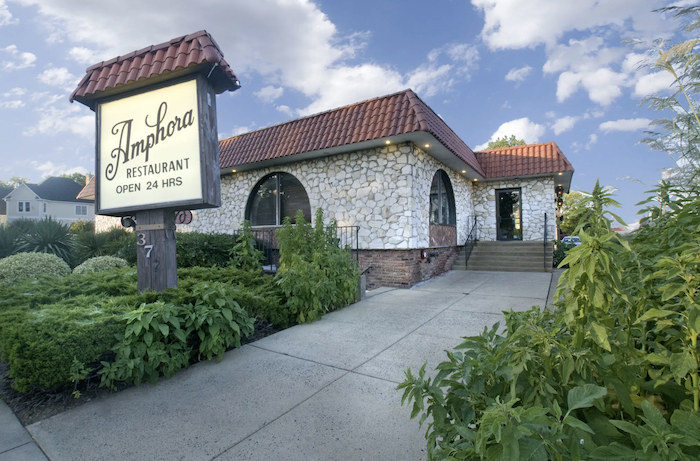 Amphora Restaurant is closing its doors for good but not after one more weekend of superb service. Experience the delicious food and intimate setting their cozy homestyle restaurant and diner has to offer as many loyal customers have been doing for years. Food at Amphora Restaurant is always made from scratch, showing their genuine pride as well as their special care for their customers. And as if that alone isn't enough, Amphora also makes certain their guests stomachs are always satisfied as they are open 24 hours a day, 7 days a week.
Amphora Restaurant isn't only a place that supplies delectable comfort food though. Their story, as well as the heart of their diners soul, runs much deeper than good food. In their thoughtful goodbye message on Facebook, Amphora Restaurant shares stories about the couples who met there and returned to share their vows as well as the children who have grown up there and have come back with their own children. Amphora Restaurant wasn't just a diner with incredible food, but a home for many.
Give Amphora Restaurant in Vienna some love on their final weekend and experience their delicious comfort food made from scratch, one last time!
Amphora Restaurant closes January 12th, 2021.
#NGSPOTLIGHT #RestaurantSpotlight #NellisGroup #TheNellisGroup #Restaurant #HomeStyleFood #ComfortFood #NellisGroupServesMetroDC #TheNellisGroupServesMetroDC