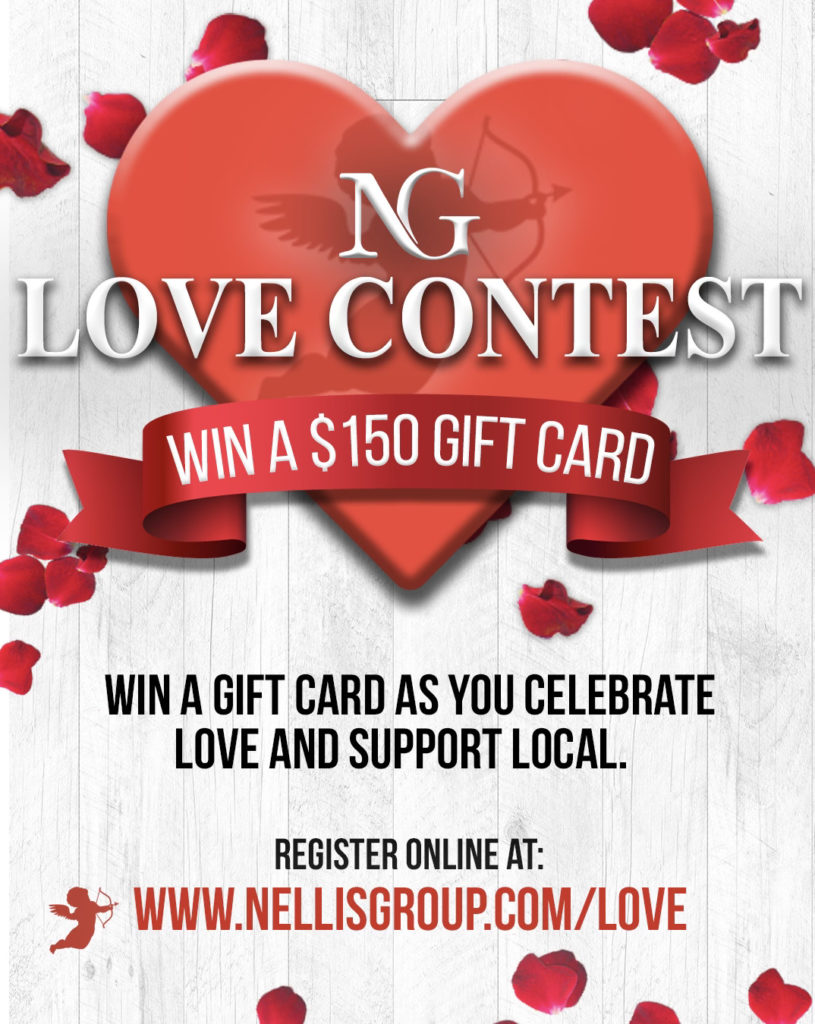 STOP IN THE NAME OF LOVE
In honor of Valentine's Day, The Nellis Group is celebrating the love and deep appreciation we feel year-round for our #NellisGroupVIP!
REGISTER @ www.nellisgroup.com/love and you will be entered for a chance to win a $150 gift card to a local restaurant of your choosing!  
The drawing will take place on February 12, 2021 at 12PM EST and the winners will be announced on Facebook Live!
#ValentinesDay #NellisGroup #TheNellisGroup #TheNellisGroupServesMetroDC #NellisGroupServesMetroDC #ValentinesDayGiveAway #NellisGroupVIP #MarylandRealEstate #VirginiaRealEstate #DCRealEstate