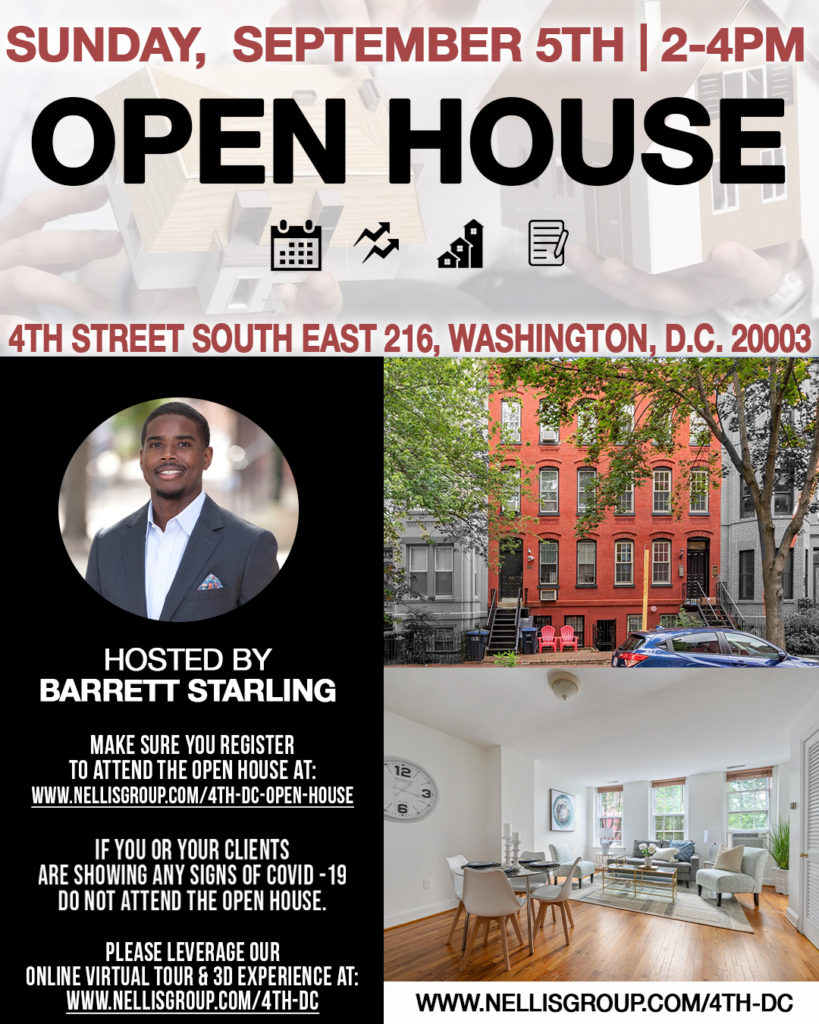 Barrett Starling, real estate expert with The Nellis Group, is hosting an OPEN HOUSE THIS SUNDAY from 2-4PM.
REGISTER 
 www.nellisgroup.com/4th-dc-open-house
This stunning home features 4 bedrooms and 4 bathrooms over 2,176 square feet. Tour this incredible home and discover what the Capitol community has to offer with a neighborhood expert there to assist you with whatever you may need!
All COVID protocols will be in place, so please bring your mask and if you are feeling ANY symptoms of COVID, do not attend.
#OpenHouse #TheNellisGroup #NellisGroup #CapitolHill #DC #WashingtonDC #NellisGroupServesMetroDC #TheNellisGroupServesMetroDC  #HomeTour #LuxuryHome #RealEstate #DMV #DCOpenHouse #CapitolHIllOpenHouse #DCLiving #CapitolHillDCOpenHouse #MetroDCRealEstate