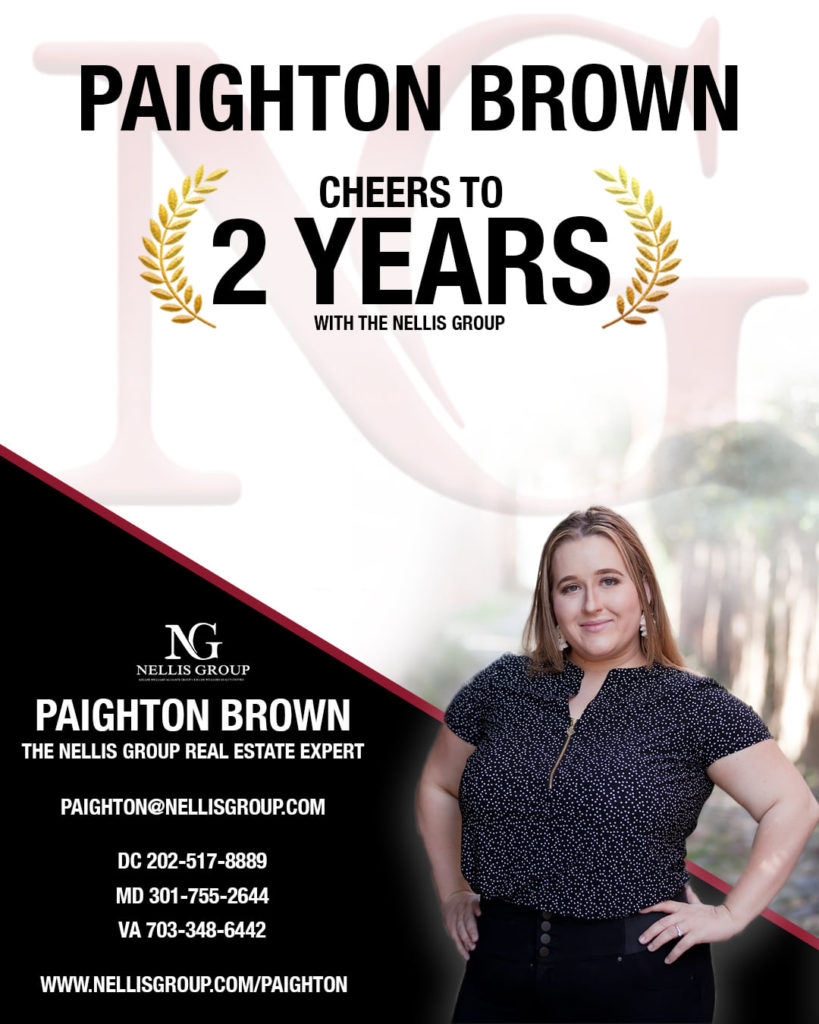 Paighton Brown has been with the Nellis Group for TWO YEARS, and that creates some room for celebration!
Paighton, a Maryland real estate expert, is a valuable asset to our company. Her passion for helping people find their perfect home, and her unwavering work ethic make her an extremely talented agent, but that isn't the only reason we value her so much. Paighton has a beautiful heart. Her consistent dedication to giving back to local charity, as well as her kind soul and supportive nature make her irreplaceable here at The Nellis Group. We are so grateful to have her on our team.
Thank you for all that you do, Paighton! Cheers to 2 years, and hopefully many more!