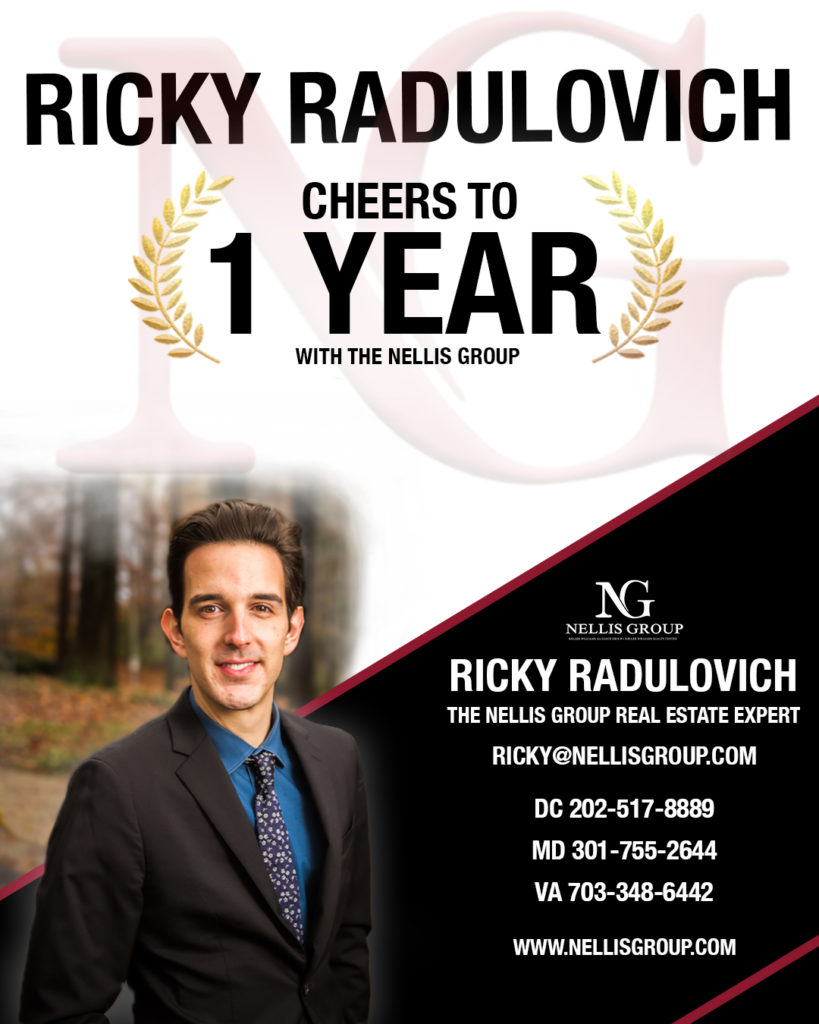 Ricky Radulovich has been with The Nellis Group for ONE YEAR, and that creates some room for celebration!
Ricky, a Maryland real estate expert, is an incredible asset to our company. He is fluent in Spanish and English, ensuring he can extend his expertise to a wide range of clients. Ricky's dedication to helping his clients find their perfect home is inspiring to watch, but that isn't the only reason he is so invaluable.
With more than 10 years in the service industry, Ricky is experienced to say the least. His ability to stay focused, friendly, and knowledgable all at the same time is essential. We are so fortunate to have him on our team!
Thank you for all that you do, Ricky! Cheers to ONE YEAR, and hopefully many more!
#TheNellisGroup #NellisGroup #NellisGroupServesMetroDC #TheNellisGroupServesMetroDC #RealEstateAgentMaryland #MarylandRealEstate #SellingRealEstate #SellingMD #SellingMaryland #MarylandHomes #MarylandLiving