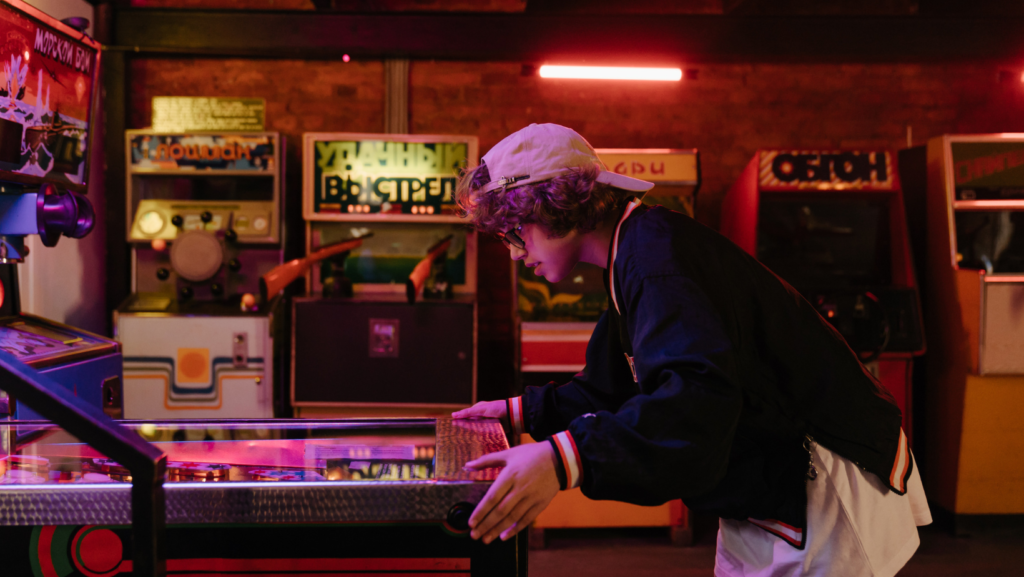 If you are looking for a fun place to spend with friends, family, or even just a fun day for yourself, look no further than Fun Land of Fredericksburg. You will never fun out of things to do or have a dull moment here. Inside of the building, you can go bowling, play round after of round of laser tag, climb on their indoor climbing walls, and play on one of their many arcade games. Some of their arcade games are even ticket winning ones, that you can use to trade in for prizes! On the days with nice weather, there are just as many options waiting for you outside. Go play a round or two of mini-golf, go on one of their many outdoor rides, and then finish the day off with a couple of laps around the go-kart track.
When you need a break from the excitement, or just simply need to refuel for more hours of fun, go check out the onsite restaurant, Tailgaters Sports Grill. You have the choice of a number of different burgers, pizzas, sandwiches, wings, and more! On a hot day, nothing beats a milkshake or icee to help beat the heat, and for the adults, you can also get your milkshake or icee spiked as well.
The next time you are looking for something fun to do, look no further than Fun Land in Fredericksburg for hour upon hour of fun and excitement!