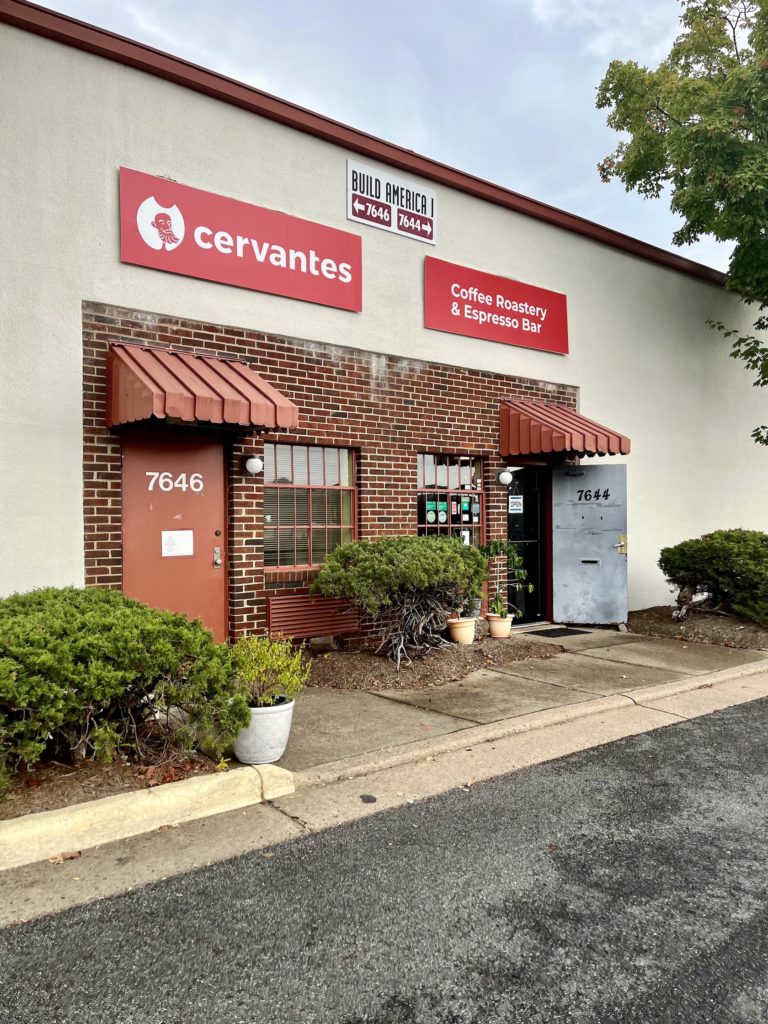 Cervantes Coffee is a uniquely designed and small business coffee shop. The founder, Marialy, started selling coffee beans out of her garage to friends and neighbors but as the orders grew, so did the need for space. She then opened her coffee shop in Springfield, VA. 
Cervantes Coffee serves lattes, cappuccinos, delicious baked goods and so much more. They also have the option to buy coffee beans by the bag and they even wholesale their beans. This hidden coffee shop is the perfect place to get some work done or relax on the weekends. Locals love the calming environment and friendly staff. 
Cervantes Coffee Roasters source their coffee beans from Central and South America. She focuses on this area because it's the area she knows best. Marialy says her "goal is to tell the story around each cup: where coffee is grown, how it's grown, and who grows it." Next time you are in the area you have to try Cervantes Coffee. Our personal favorite was the cinnamon roll latte.