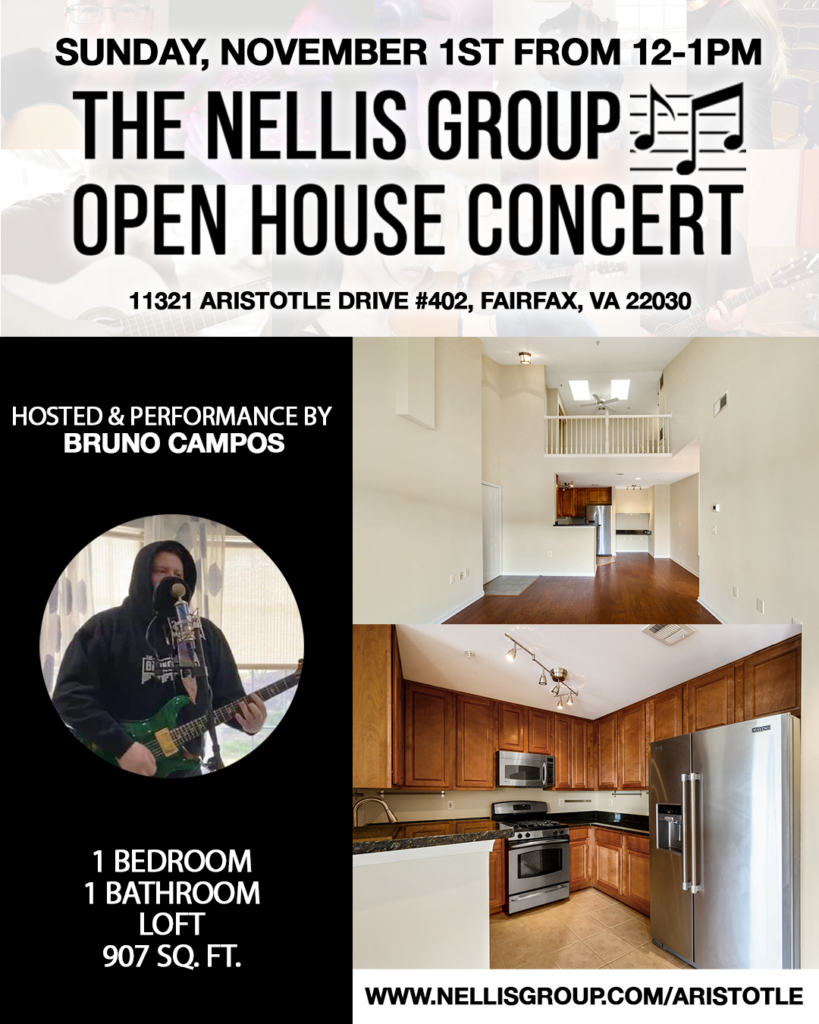 Bruno Campos, of The Nellis Group, is hosting a virtual open house this Sunday AND playing a concert for everyone!
If you haven't been here for an open house concert before, you will be in for a treat. Listen to covers of songs from some of our favorite artists while touring this stunning condo in Fairfax, Va!
TRUST US, you don't want to miss out!
Contact The Nellis Group TODAY!
#OpenHouse #TheNellisGroup #NellisGroup #Fairfax #FairfaxVA #Virginia #FairfaxCounty #NoVa#NellisGroupServesMetroDC #TheNellisGroupServesMetroDC