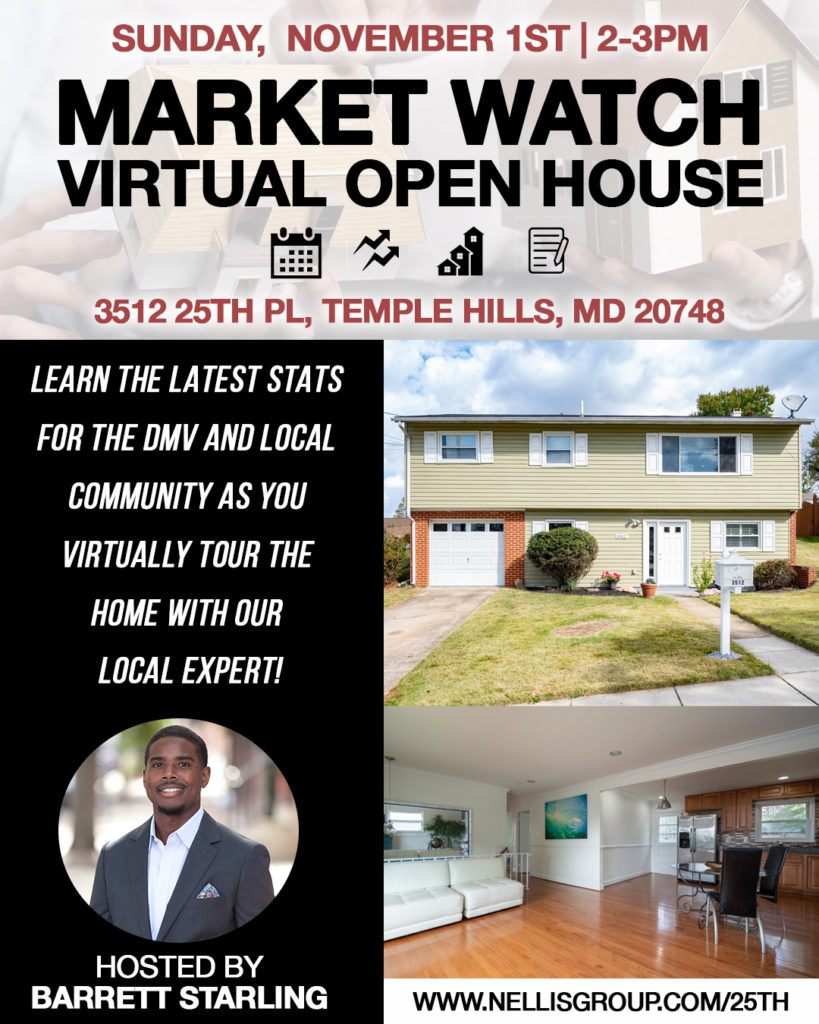 Barrett Starling, of The Nellis Group, is hosting a virtual open house this Sunday from 2-3 pm, and will be providing current market stats for the DMV and the community of Temple Hills!
If you haven't seen our market stats videos before, you will be in for a treat. Real market stats from an area expert all while touring this gorgeous townhome.
Contact The Nellis Group TODAY!
This incredible home won't last long!
#OpenHouse #TheNellisGroup #NellisGroup #Maryland #TempleHillsMaryland #SellingMaryland #DMVRealEstate #Maryland #PrineGeorgesCounty #RealEstate #NellisGroupServesMetroDC #TheNellisGroupServesMetroDC