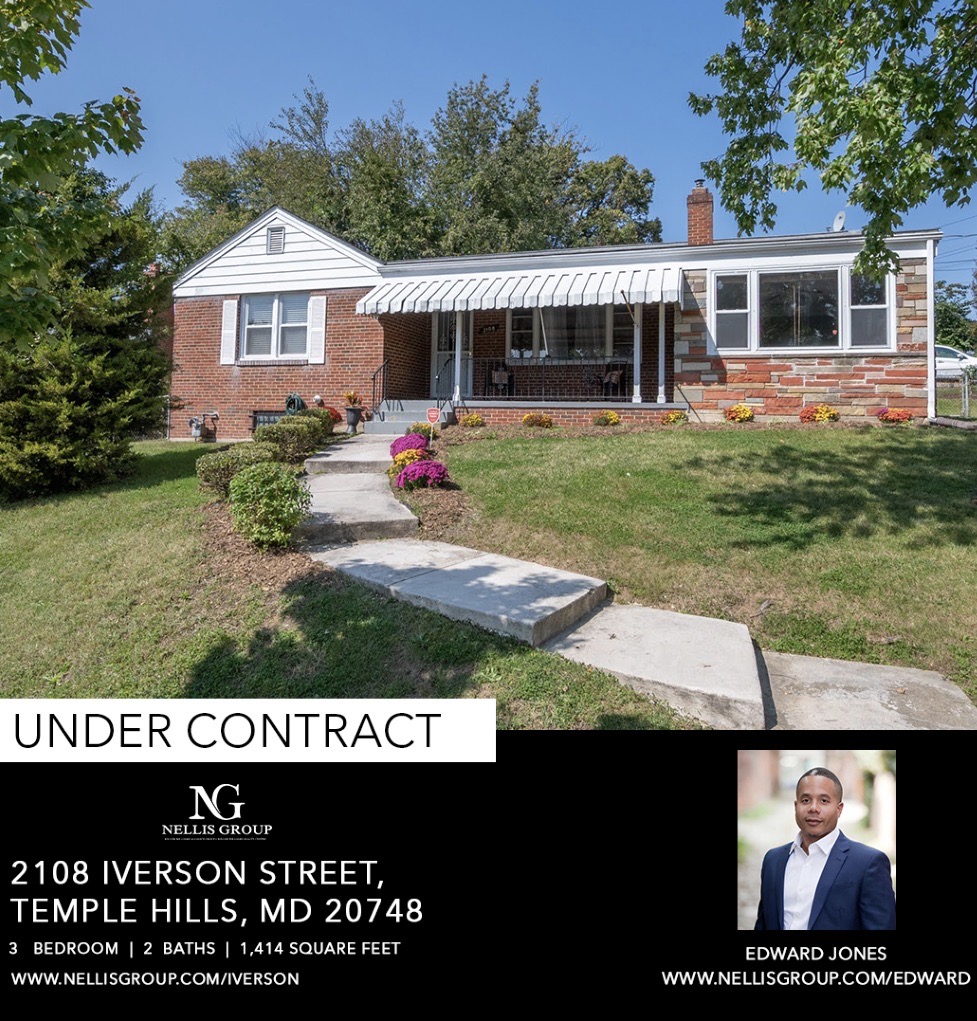 This charming 3 bedroom home in Temple Hills is officially UNDER CONTRACT all thanks to Edward Jones! Edward used his incredible real estate knowledge and genuine commitment to his clients to get this home under contract in great time.
Congratulations, Edward! As always, we cant wait to see what you do next!
If you are looking to buy, sell, or invest in real estate, contact The Nellis Group TODAY!
703-348-6442
#UNDERCONTRACT #TheNellisGroup #NellisGroup #TempleHills #TempleHillsMD #PrinceGeorgesCounty #Maryland #NellisGroupServesMetroDC #TheNellisGroupServesMetroDC