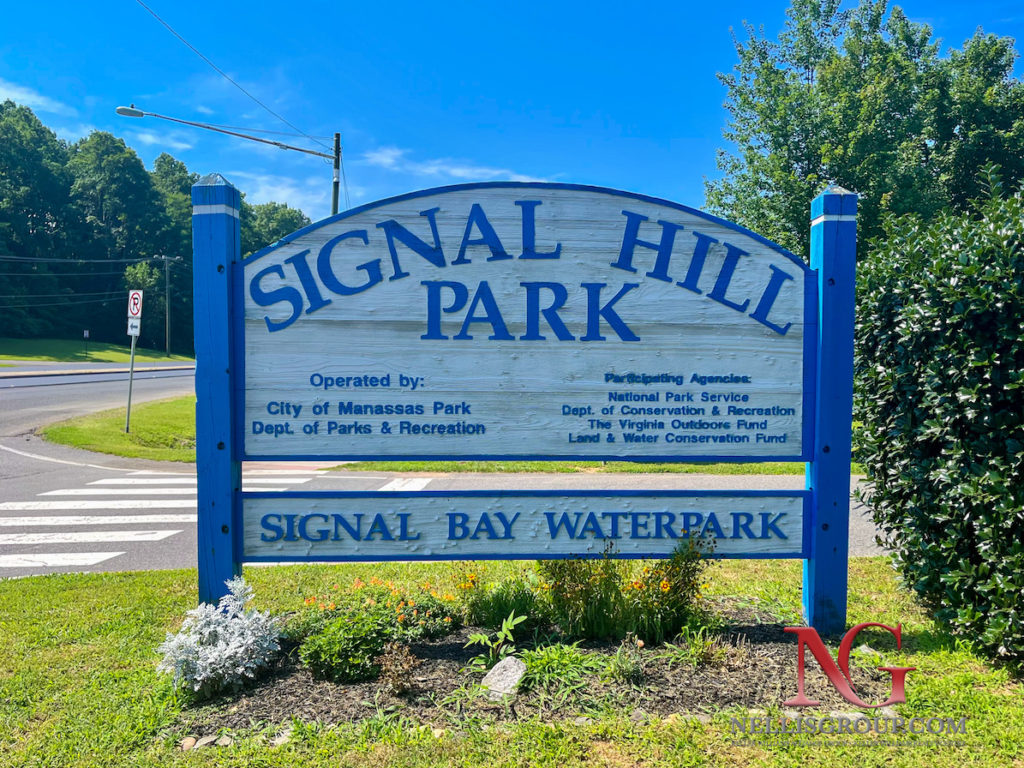 This amazing park has everything you could want for summer. Signal Hill Park is located in Manassas Park. This gorgeous park has a playground, pavilions, cornhole, picnic tables, hiking trails, basketball courts, huge fields for soccer and even a water park.
Signal Hill Park has plenty of area for picnics with tons of trees for more shady areas. There are also grills next to the tables and pavilions so make sure to bring all the cookout food you can think of.
This hidden gem is perfect to bring the kids to during hot summer months or to enjoy a nice afternoon with friends and family. Next time you are in the area make sure to visit Signal Hill Park.