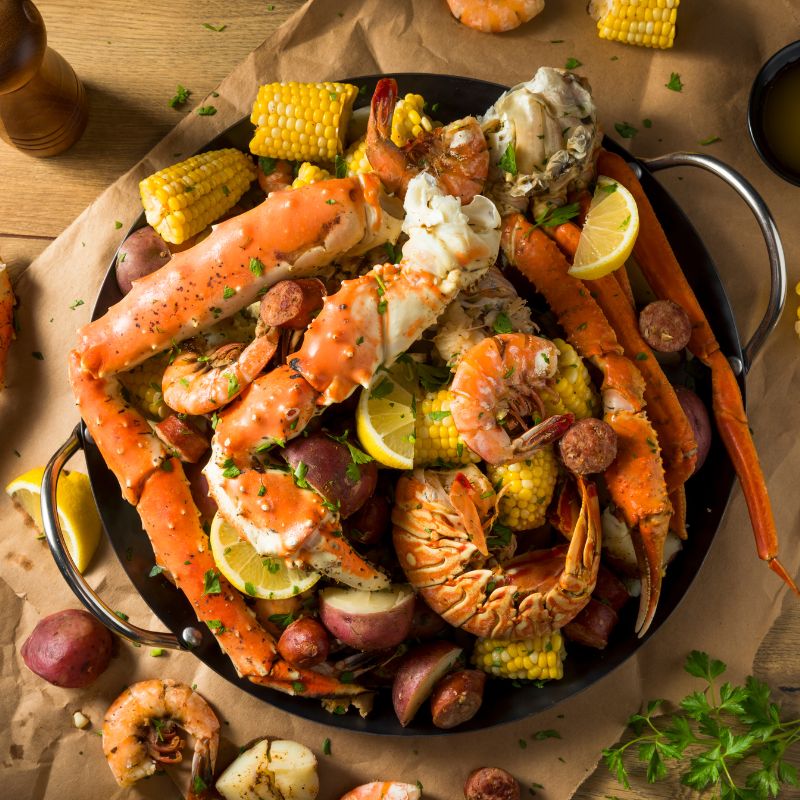 Long Time No Sea is a standout seafood restaurant located in Manassas, Virginia. With its light and easy-going atmosphere, delectable food, and 5-star service, Long Time No Sea is the perfect place to eat. This restaurant is perfect for any seafood lover or person who loves cajun food, and is looking for a place that has that authentic taste and flavor. Their menu is perfectly crafted for individuals and large families, with their ever popular seafood combos. Their Long Time No Sea Combo comes with over 2 pounds of crab, over 1 pound of mussels and scallops, lobster tails, crawfish, and much more!
While their large seafood combos are perfect for the larger parties, they do also offer smaller portions as well, perfect for just one or two people. They have 15 different options to choose from to make a personal seafood combo with, and you can always add more than one! For those looking for smaller portioned options, try out another cajun favorite, shrimp po boy sandwich or chicken po boy sandwich. On the menu as well are options like lobster bisque, New England clam chowder, oysters on the half shell, and crab cakes.
One thing is for sure, when you come to Long Time No Sea, you may show up hungry, but you will definitely not be leaving hungry!